New Homes, New Builders, and A New Logo:
How the Rutherford County Home Builders Association rebranded.
The Rutherford County Home Builders Association, a group of homebuilders working to better the industry, acquired new counties in Central Tennessee.
The group changed their name to Home Builders Association of Central Tennessee (HBACT). To match the name change, they needed a new logo that was up to date and long-lasting. The new brand needed to position the organization as a resource for builders in Central Tennessee.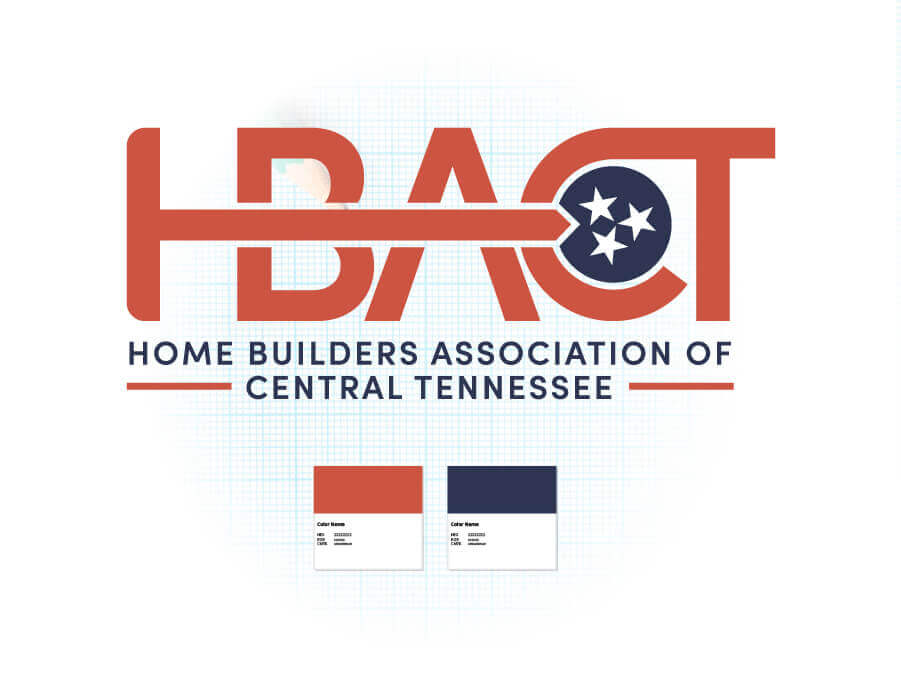 Exchange Media Group was able to work with representatives from HBACT to build a logo that completed the branding plan. Through three rounds of edits, a black and white design, and a final logo with all digital file types, HBACT is now able to expand and grow their brand with a logo that works.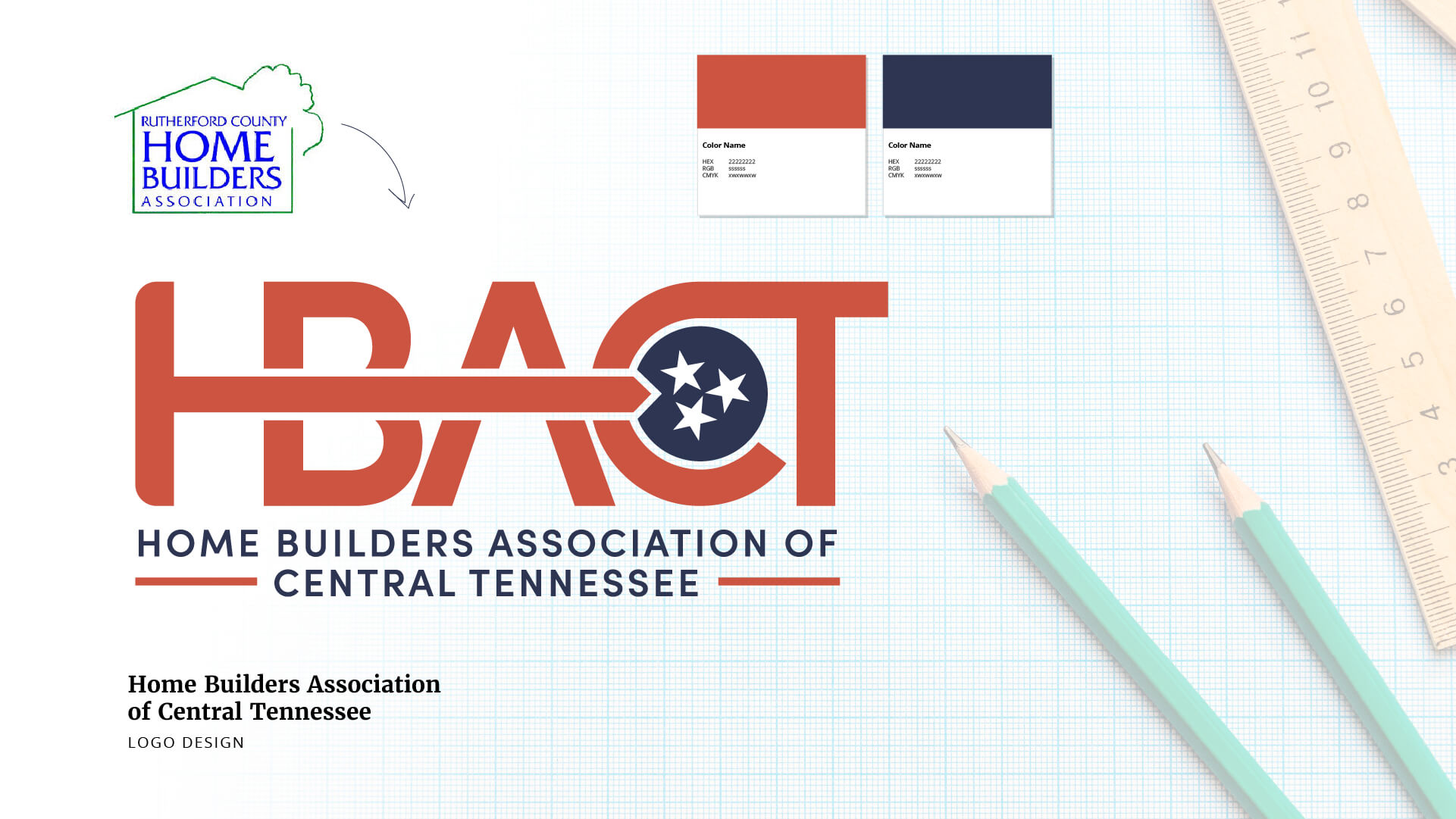 "When our association grew and incorporated more counties, we needed to change our name. That name change meant we needed a new logo. We reached out to Exchange Media Group for a brand new logo design, and we fell in love with the result. They worked with us to revise as needed, solving all of our problems from the last logo. The new logo has made us look and feel more professional and more recognizable for home builders in central Tennessee. We can really tell a difference." — Carolyn Sapelak, HBACT Executive Officer