Ready to Make Connections?
We'll help you reach customers looking for your products and services.

Build Brand Recognition With Your Local Audience
Magazine advertising not only lets you reach your audience directly, it's also a way to build brand recognition and positive associations over time. Whether your target market is a niche group like agricultural businesses or a geographical area like your hometown, our publications can help you reach them. Place your ad in magazines with high readership rates among your target audience.

There's a lot of good news to be shared in the world — even in your own backyard. Good News magazine shines the spotlight on the encouraging stories of people, businesses, and events in your community every month. Engaging content in this premium publication ensures your ad is seen more than once. Over time, readers associate our positive, uplifting stories with your brand.

Since 1987, farmers, equipment dealers, auction companies, and other farm-related businesses have used the Farmers' Exchange to connect with their buyers. Today, the FE reaches more than 25,000 readers in 8 different states. Our print magazine integrates with FarmersExchange.com which is updated hourly to ensure members have access to the latest available equipment from dealers and individuals.

Does your organization need a publication to showcase your community or event? We partner with local fair boards and chambers of commerce to create beautiful magazines that promote tourism and commerce. Each magazine highlights local businesses as advertisers. Our high-quality design and materials result in a keepsake-quality publication that is enjoyed by both local readers and visitors.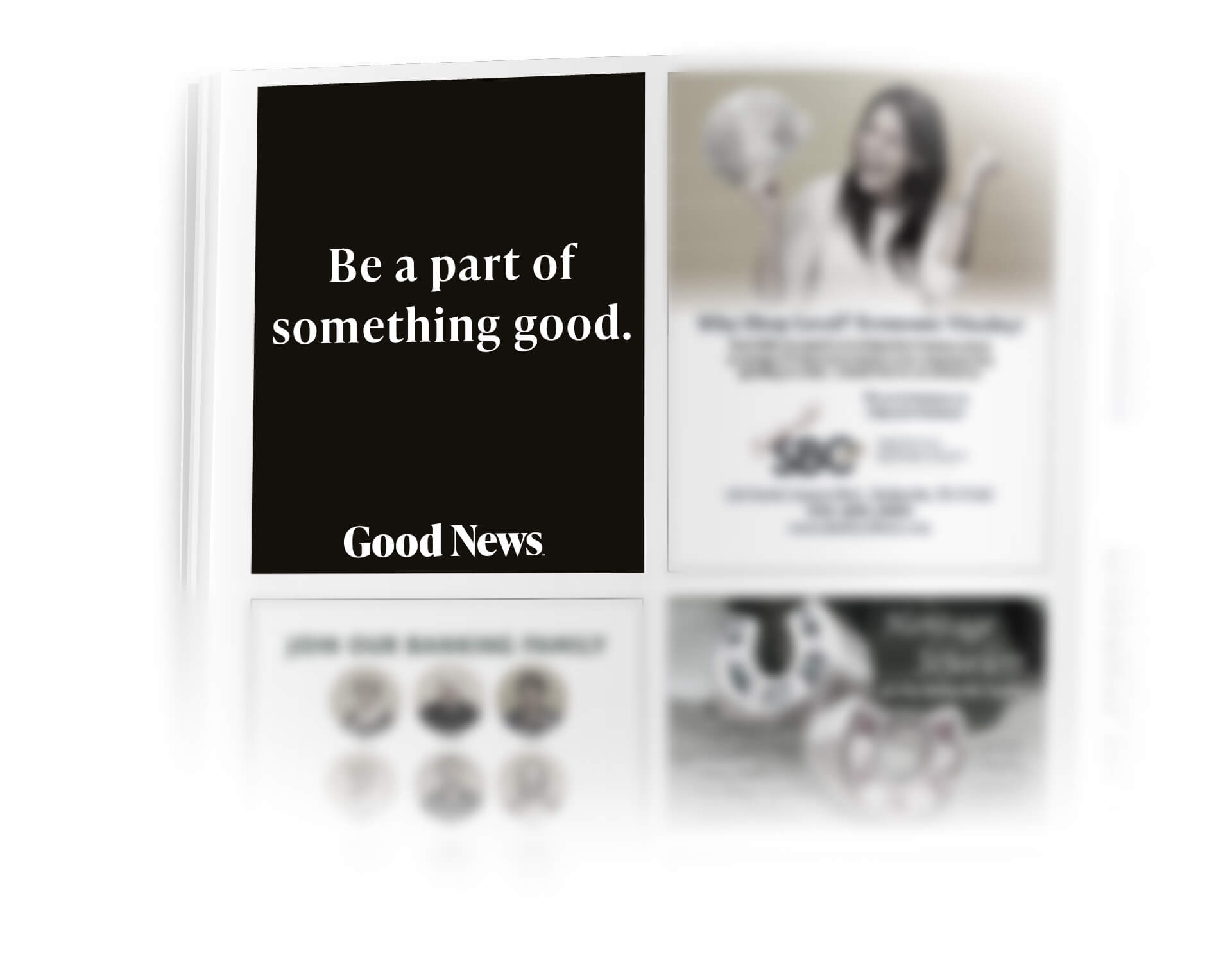 We'll get to know your business and show you how you might promote it in print. We'll include your logo, brand messaging, promotions, photos, and any other key elements. Our designers apply best practices to create an ad that engages your audience and yields results for your business.
Your Logo
Your Offer
Your Business Details