We love talking about marketing and answering your questions. If you have a question you would like us to answer, look in your first email of the Exchange Answers for how to send it our way!

The world of advertising and marketing is always changing. From social media use to psychological messaging, every day there are new questions. We cover everything from the simple questions to the deep and complicated ones.
To grow as a business, you have to make connections.
How do you make connections? We'll show you.
Sign up today to get answers to marketing questions in your inbox every week.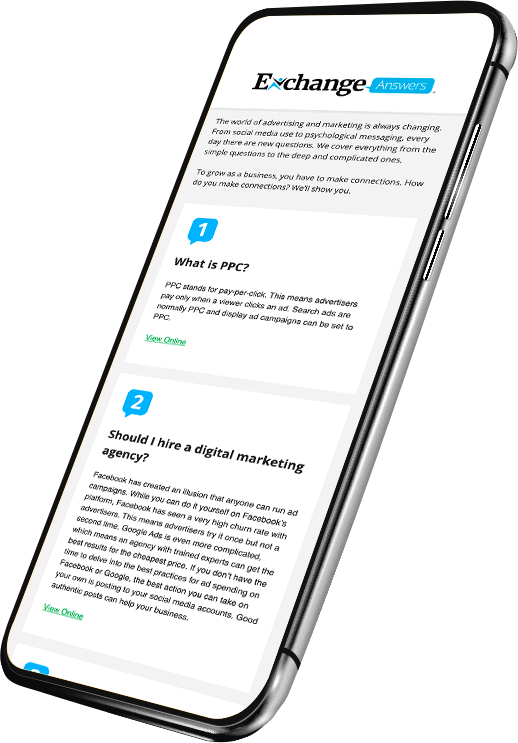 Looking for a Specific Answer
Read Our Most Recent Exchange Answers
Few businesses have SEO marketing strategies that don't require intervention. New SEO marketing challenges arise constantly, but how can you deal with them? Some SEO marketing challenges affect your business more than others, so you have to understand how they arise,...