We love talking about marketing and answering your questions. If you have a question you would like us to answer, look in your first email of the Exchange Answers for how to send it our way!

5 questions, 5 answers, every week.
The world of advertising and marketing is always changing. From social media use to psychological messaging, every day there are new questions. We cover everything from the simple questions to the deep and complicated ones.
To grow as a business, you have to make connections.
How do you make connections? We'll show you.
Sign up today to get answers to marketing questions in your inbox every Tuesday.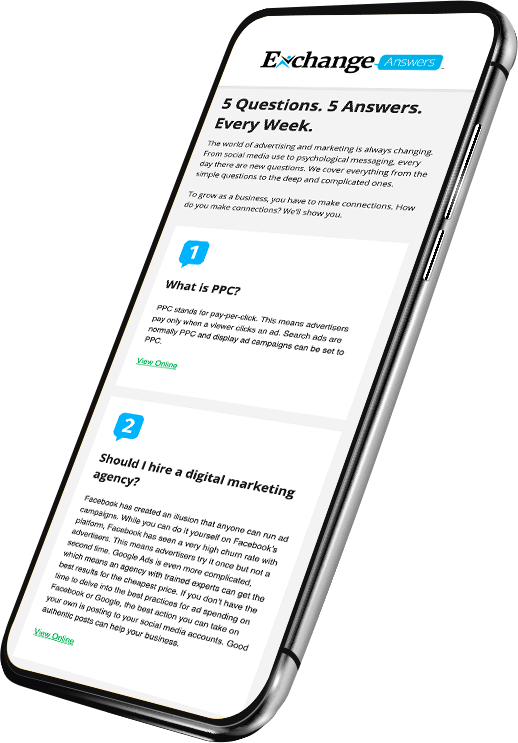 Read Previous Exchange Answers
EDDM is a USPS direct mail product. Small businesses can use EDDM to mail 200 to 5,000 pieces. The product is only for "saturation mail." This means you have to mail entire routes; you can't select individual houses. The cost per piece for mailing is $.191 – that's...