Good times, Great food, Friendly service:
How Exchange Media Group helped a Mexican restaurant compete with nationwide brands in a growing city.
Huntsville continues to grow as one of the biggest cities in Alabama. More people means more companies coming in from all over the nation. Rosie's Cantina, a Mexican restaurant, had always been a favorite in the city. As the market grew, other nationwide Mexican restaurants flooded the market. How could Rosie's compete with these brands known all over the nation that had an unlimited marketing and advertising budget?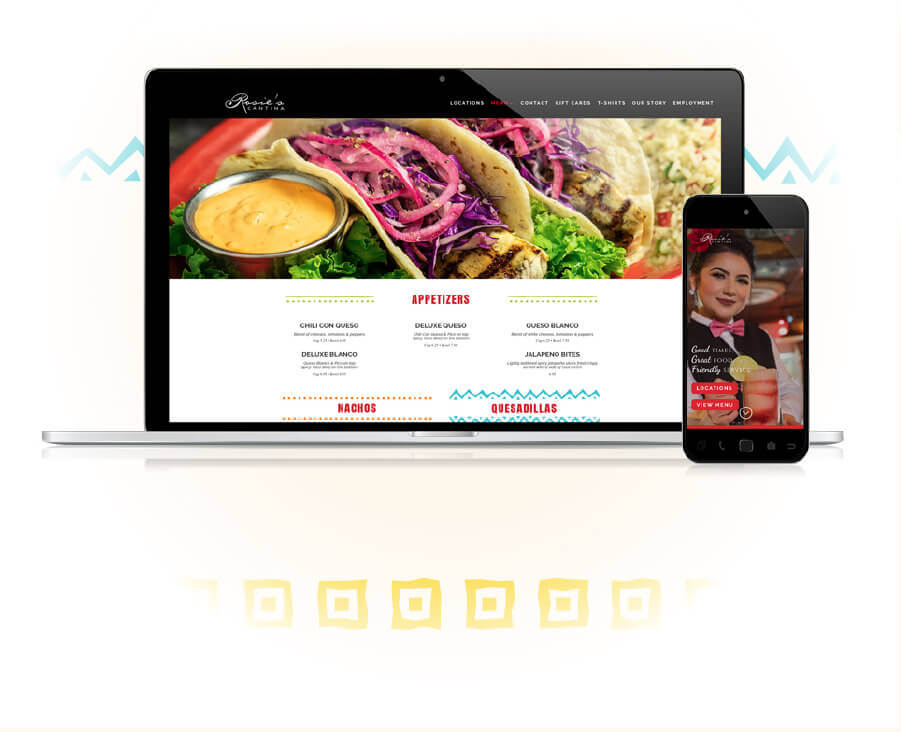 Both Rosie's and Exchange Media Group agreed that the online experience needed to match the good feeling you get in Rosie's restaurant. At the same time, the menus needed to be easily accessible for website viewers. Through expert SEO and a user-friendly website experience, Exchange Media Group's efforts lifted Rosie's to a competitive and lasting franchise in Huntsville. The expanding company is now a staple restaurant in the city.
We designed and published 5,495 ads last year.
We help nearly 300 digital marketing customers.
We've been helping companies make connections for 40 years.
We help nearly 300 digital marketing customers.