Shiny New Jewelry for Shiny New Leads:
How a jewelry company grew sales with lead generation.
Spray's Jewelers, a jewelry store, wanted to increase sales. While they have been in business for years and won local awards of excellence, they wanted to capitalize on their market share. Because so many advertising options can fit their marketing plan, they didn't know which method they should use to gain more customers and expand their reach.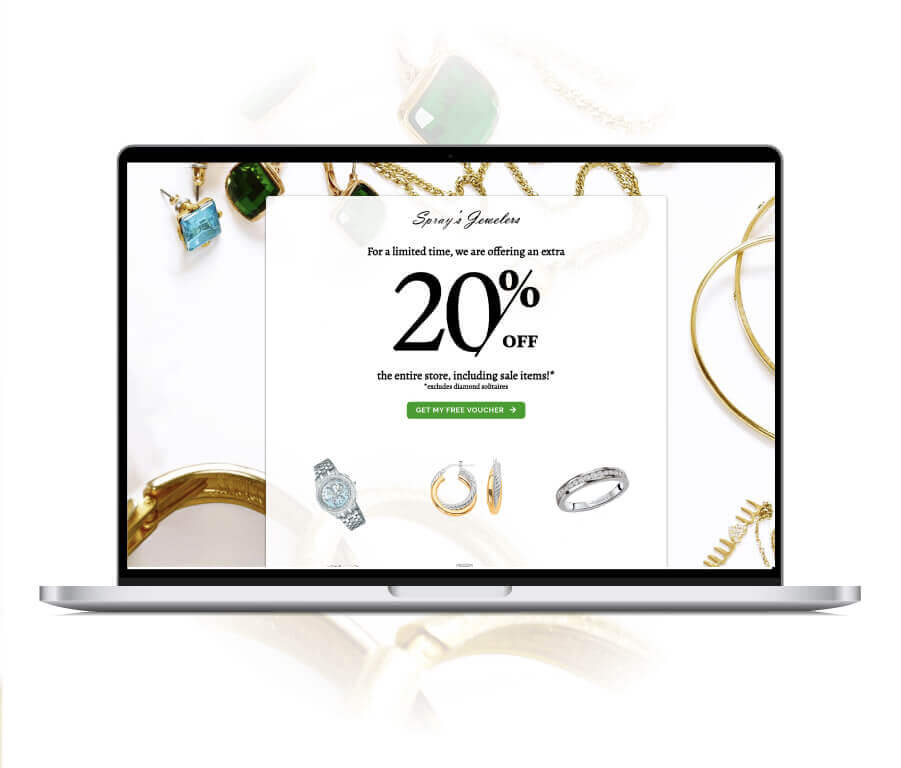 With guidance from a business development representative from Exchange Media Group, they landed on the marketing strategy of Lead Generation, Spray's used Facebook Ads to advertise an exclusive offer that was only valid for a limited time. Their parking lot has been full since the lead generation campaign began meeting all of their marketing goals.
We designed and published 5,495 ads last year.
We help nearly 300 digital marketing customers.
We've been helping companies make connections for 40 years.