In the Know
How a chamber magazine connects readers to the community.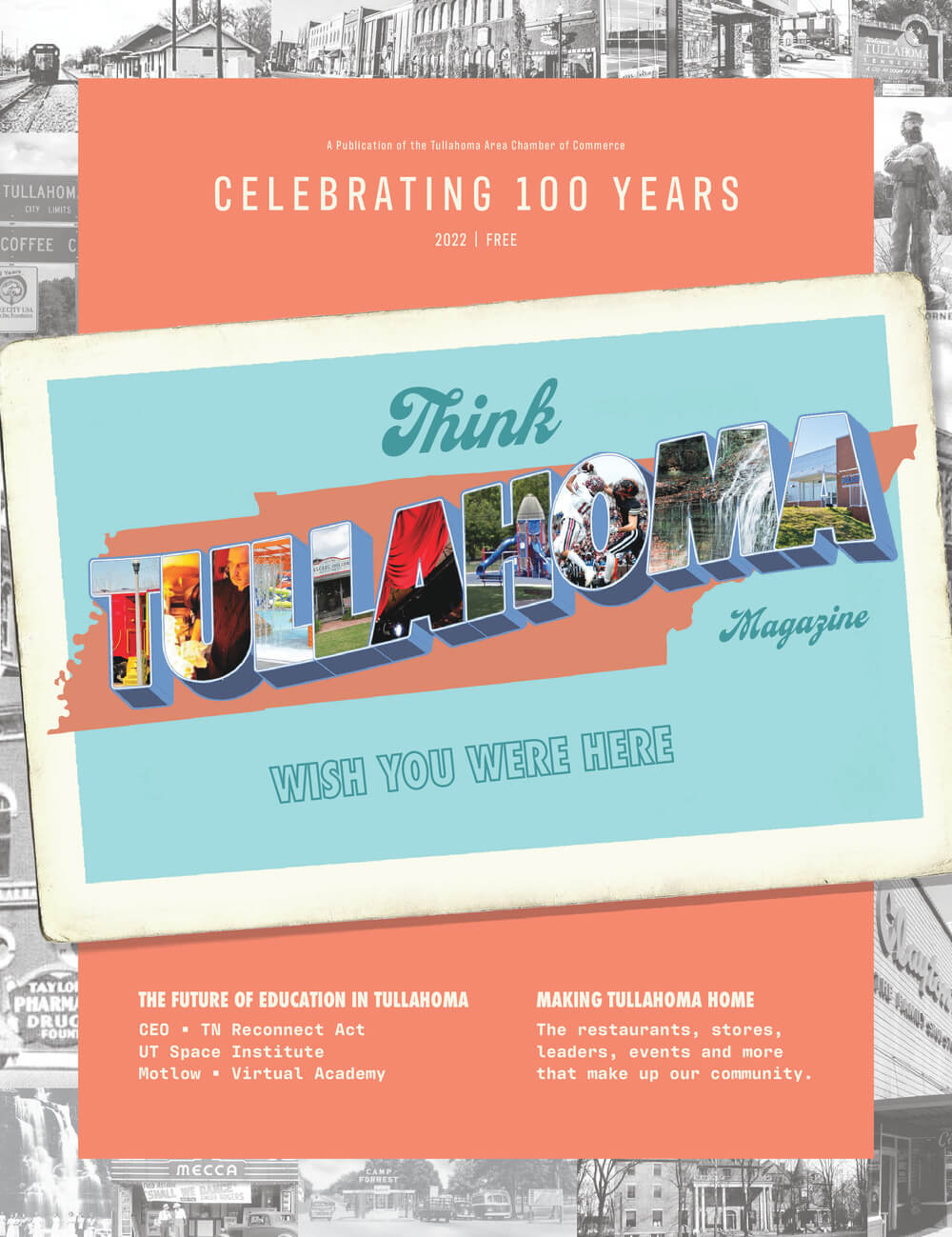 In a town like Tullahoma, it seems like everyone knows everyone. News has a way of making its way around an area that's so close-knit, but how do newcomers and visitors plug in? The Tullahoma Chamber of Commerce needed a platform to showcase community success and to connect outsiders to local businesses and organizations.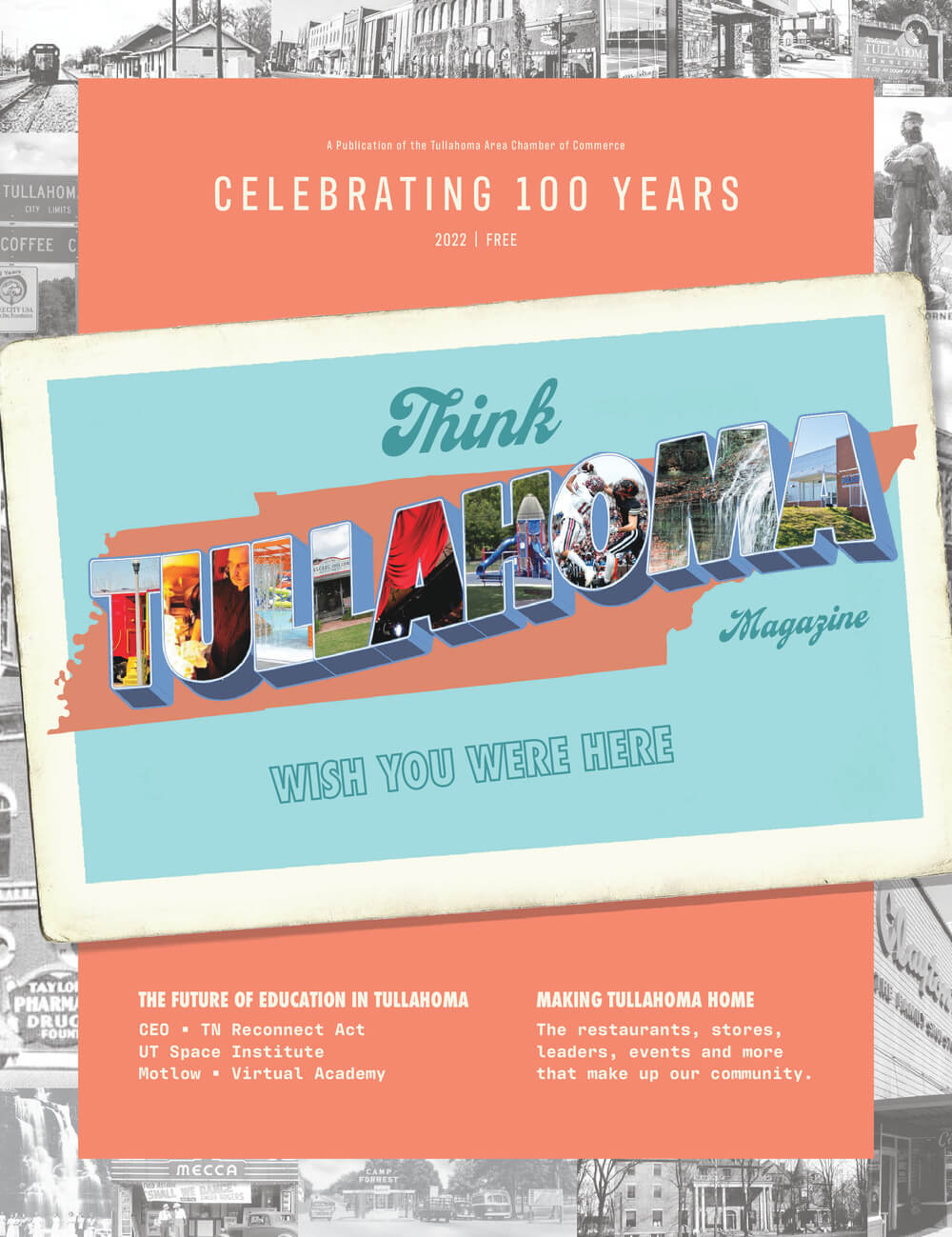 In 2016, Exchange Media Group began publishing Think Tullahoma magazine. Sponsored by the Chamber, this magazine welcomes new residents to the area, promotes tourism, and aides the Chamber in recruitment efforts. The annual publication includes:
Education initiatives and successes
Community treasures, both people and places
Chamber of Commerce information
Community arts
Healthcare news
Guide to local businesses
Think Tullahoma is distributed by the Chamber throughout the year in relocation packets, recruitment packets, and in high traffic areas in and around Tullahoma. The engaging stories, beautiful design, and useful information are enjoyed by newcomers, visitors, and locals alike.
124
advertisers connected to customers in 2022
100+
pages of community-focused content
424
Tullahoma business featured in magazine directory