A Corporate Campaign for a Growing Franchise:
How a discount grocery store used multiple marketing tactics to grow several stores.
United Grocery Outlet (UGO) is a chain of successful discount grocery stores in the Southeast. From stores in Tennessee to Georgia, they work to provide the best groceries at a discounted price. Shoppers save money when they shop their name brands and unique discounts, highlighting the slogan "Shop Us First." UGO needed to expand their market share through digital and print advertising in multiple stores, while also maintaining the campaign across the complex array of objectives and locations.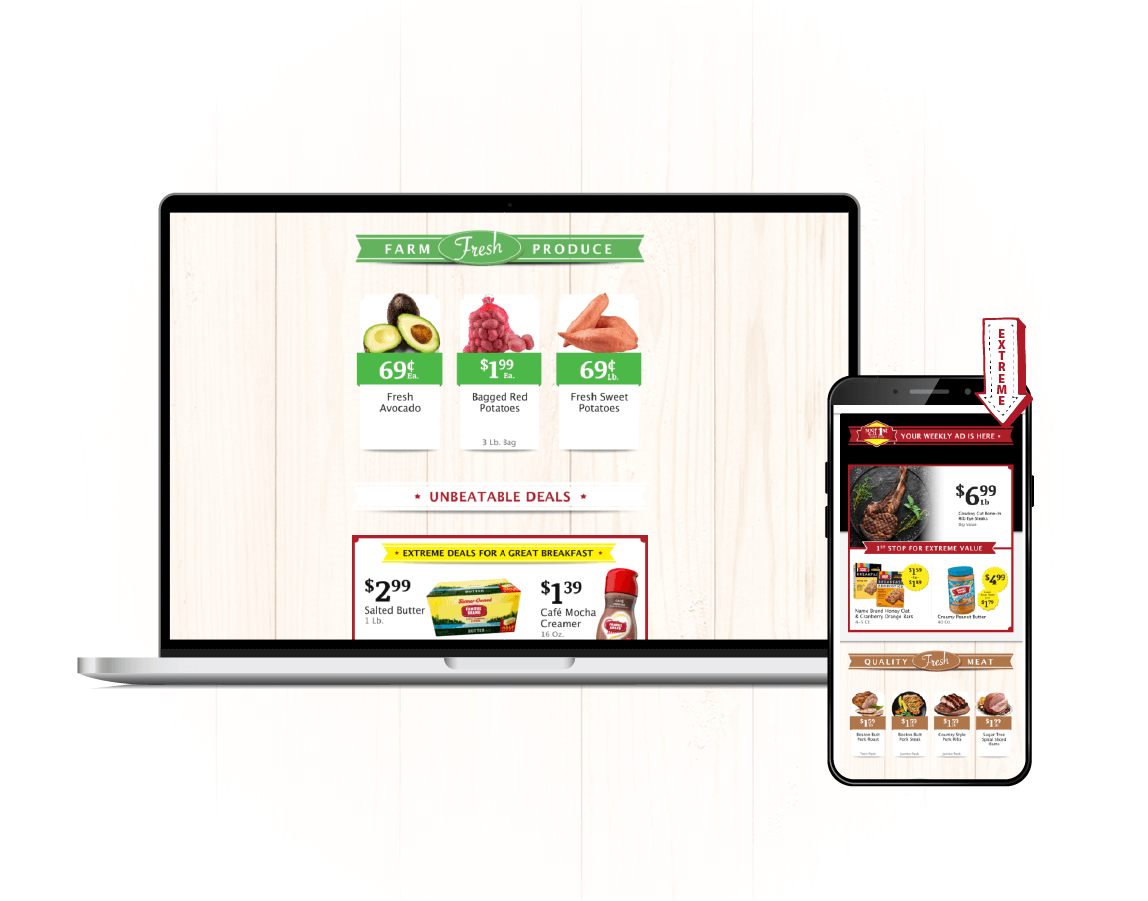 Exchange Media Group collaborated through strategy and creative work to implement a marketing plan that included email campaigns, digital media buys, and creative design work every week. The constant communication and growing campaign couldn't happen without EMG's talented team of digital strategists, designers, content writers, and managers to implement marketing across multiple stores in the franchise.
We designed and published 5,495 ads last year.
New Email Subscribers / Month
We help nearly 300 digital marketing customers.
We've been helping companies make connections for 40 years.