Your Website not Working for you?
We can help solve that problem.

Every day someone is looking for your products and services
Our team is built to help your business be found online. Our digital assistants will clearly explain all the steps we take. Then our writers will develop content to help your website rank higher in search results. Lastly, our design team will work with you to create a website that represents your vision and brand.

Your website should be designed by professionals. With effective design, we work to get you more sales. With interface meant to move your customers to action, you can reach more customers than ever with a professionally designed website.

Buyers are looking for how your products or services benefit them. Certified content writers research your industry and identify your ideal customer. From there, the writers focus on helping your customers, speaking directly to your buyers so that they connect with you over the competition.

Tablets, desktops, and phones—your website must serve on multiple screens. With a fine-tuned user experience, your customers can smoothly navigate your website to find what they need. And when you solve their problems, you make money.

You can reach buyers and sell to them on their couch; shoppers don't have to leave their homes. With eCommerce capabilities, you can make more money with as little effort as possible. Let your customers buy online from your website.

Unlike most website hosting companies, the team at Exchange Media Group monitor your website analytics to see how customers are using your website. With reports of analytics, we're able to see which pages are helping your customers, so we can adjust and fine-tune your website over time.

Google is everything. When you rank in the top three Google searches for terms, you get to passively watch the traffic to your website grow. The content on your website is always tested to get you the best results possible. Your Exchange Media Group team is certified in both Facebook and Google for the best SEO results.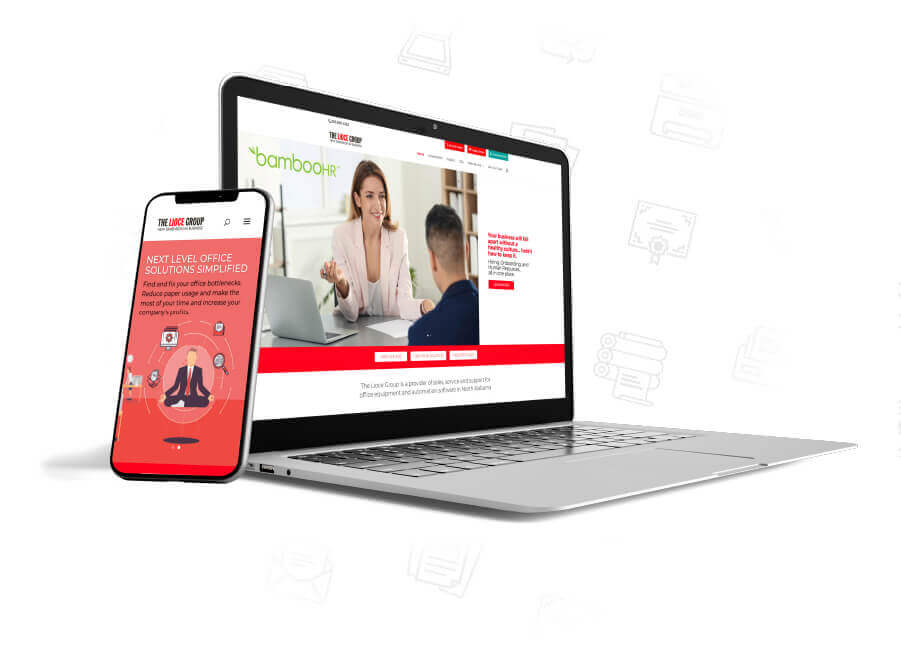 We understand that running a business and keeping a website up to date can be stressful and time-consuming. We hear that from new clients every day. We're here to help.
Website creation is complicated. We take the stress and frustration off of you. Our professional designers and writers are trained to use the latest best practices on every page.
Your business website should illustrate who you are. For new customers, your website serves as an introduction. For returning customers, it is a reminder of the value your business offers.