How can someone earn money with a Facebook page?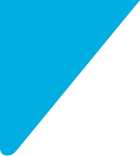 Facebook offers retailers the tools to display their inventory. Facebook Shops is their main product. Website software like Shopify and BigCommerce allows you to push your inventories on your website to Facebook as well. You will need to run ads to get your products in front of people. Non-ecommerce companies can use Facebook to reach their most loyal customers, but that is not a direct way to earn money. 5 questions, 5 answers, every week.
The world of advertising and marketing is always changing. From social media use to psychological messaging, every day there are new questions. We cover everything from the simple questions to the deep and complicated ones.
To grow as a business, you have to make connections.
How do you make connections? We'll show you.
Sign up today to get answers to marketing questions in your inbox every Tuesday.